Review Score:

5

Total Reviews:

5
(403) 223-4001
Jamie Calvert - Real Estate Centre
5329 48 Avenue

Taber

,

Alberta

T1G 1S7

$
Real Estate Reviews
January 26th 2020 11:30:26pm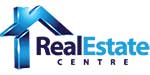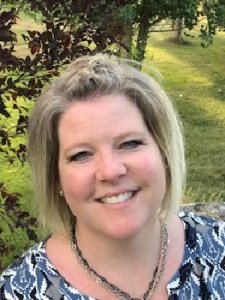 Phone: (403) 223-4001
Cell: (403) 635-1152

5 Recent Reviews
1608
Profile Views
REALTORS® LOGIN
Share Profile
Real Estate Agent Reviews
Total Reviews:

5


Review Score:

5
Taber Real Estate
Taber real estate consultants at RealEstate Centre - Taber offer in depth knowledge of the LOCAL Taber real estate markets, contracts, pricing, marketing and overall negotiation skills. IF buying or selling Taber real estate, you can expect expert advice, high quality service, straight forward communication plus attention to detail. Single Family Homes, Condos, Vacation & Resort, Multi-Family, Investments, Foreclosure Property, Acreages, Business Opportunities, Land, Office, Condominiums, Farm & Land, International, Horse Property, Lake Homes, Military, New Construction, Farm/Ranch, Industrial, Retail, Property Management, Relocation, Buyer Brokerage, Luxury Homes, First Time Buyers real estate.
Breaking Taber real estate news, Taber REALTORS®
Thursday, December 19, 2019
Scouting for blackleg in canola&nbsp ..
Ted Labun, Seedcare Technical Lead for Western Canada, shows us some best practices for scouting for blackleg in canola. He discusses what to look for when you are scouting your field, as well as best management practices with blackleg.
more Taber real estate news
tags:
Thursday, December 19, 2019
Alberta Potato Seed Harvest with the Crop Cart&nbsp ..
The Crop Shuttle is not only cost-efficient but also profitable. Having full customization from top to bottom, record shattering unload rates, ease of operation and unbeatable versatility, this crop cart will make your harvest stress free!
more Taber real estate news
tags:
Monday, December 16, 2019
Real Estate Centre&nbsp ..
Find Real Estate listings, homes for sale top REALTORS®, local real estate market experts with Top Real estate agents. Whether you are looking to sell your current property or purchase your next beautiful home, our...
more Taber real estate news
tags: Calgary REALTORS® Uncategorized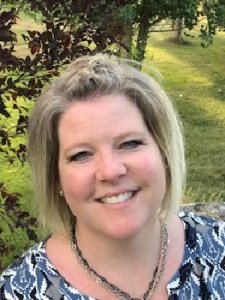 Phone:(403) 223-4001
Cell:(403) 635-1152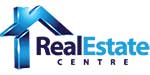 RealEstate Centre - Taber
5329 48 Avenue
Taber,AB
T1G 1S7
1608 Views

5.00 (5 Reviews)
Shaun A
January 14th 2020
Jamie was great to deal with and although the market isn't as good as we would have liked, she worked with us to get my properties sold in a timely fashion. She was great explaining our options, helping to manage expectations, and working with us to get what we wanted. She went above and beyond helping to set the price researching similar homes on the market and what they were selling for. I would definitely recommend her services.
5.0000
5
---
Jake F
October 4th 2019
Jamie did a great job on everything to do with making our deal come together in a short time. I really appreciate all her hard work she put in for me to get this property ! Great job and keep doing what you are doing ! ~Jake F
5.0000
5
---
Stacey R
September 13th 2019
I, honestly, can not say enough good things about my experience with Jamie. Putting my property up for sale was extremely challenging for me. It was wrought with emotional land mines as it was a house that I had bought all by myself for my children and I. Unfortunately, it was more house than I could handle and I was in over my head in all ways. Financial and emotional. It had become a monkey on my back. When I had my first conversation with Jamie I was struck by her kindness and eagerness to help. When we met on her office, I had a bit of a cry while explaining how hard it was to let go of the dream but that the dream was drowning me - so I had didn't have a choice but to let go. She was extremely knowledgeable, kind, patient, engaged and unphased by the daunting task ahead of her. She marketed the heck out of what I was convinced was an unsellable mess and was able to secure multiple offers for me in a short amount of time. I don't think it even took two months for Jamie to sell my house. She is tenacious and capable and willing to help you understand the process, which for me was so important. I needed to be handled with kid gloves through my process and she did that well. She was firm when she needed to be and fair the whole way through. I felt listened to, heard and that she was working for my best interest. She even made some amazing things happen with a Surveyors Certificate that even the lawyer was impressed with. Her thoroughness and attention to detail saved me a lot of money that I didn't have to spend. Jamie is definitely the first person I would recommend if someone was looking for a realtor who understands that not everyone does this for a living and finds the process daunting. Thanks for everything you did for my family and I!
5.0000
5
---
Ginger M.
August 7th 2019
We loved Jamie! She was honest and kind, and listened well to what we wanted, while still paying attention to who we were! She offered her opinion when asked, was knowledgeable and fun. It was by far the best experience I've ever had with a realtor and would highly recommend her to anyone!
5.0000
5
---
Clayton B
August 7th 2019
Jamie was amazing to work with. She was able to sell our house very quickly after we switched to her. She is very friendly and knowledgeable and we always felt very comfortable working with her. We would highly recommend Jamie to anyone who is looking to buy or sell any property!
5.0000
5
---


Jamie Calvert




Farm Real Estate specializes in Acreages, Hobby Farms, Commercial Dairy farms, Commodity Crops, Recreational, Beef Livestock, Sheep & Lamb, Business Opportunities, Land, Farm & Land, International, Horse Property, Farm/Ranch, Industrial, Rentals, Development Land.
Licensed In Alberta & Saskatchewan
Real Estate Data supplied by CREB®'s MLS® System. CREB® is the owner of the copyright in its MLS® System. Data deemed reliable but not guaranteed accurate by CREB®. The trademarks MLS®, Multiple Listing Service® and the associated logos are owned by The Canadian Real Estate Association (CREA) and identify the quality of services provided by real estate professionals who are members of CREA. The trademarks REALTOR®, REALTORS®, and the REALTOR® logo are controlled by The Canadian Real Estate Association (CREA) and identify real estate professionals who are members of CREA. Used under license.
Listing data updated: